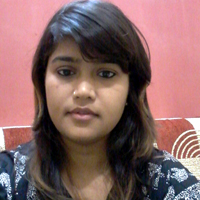 An article by Dhirti Gupta student of LLb Symboisis Noida.
According to the census data, the child sex ratio (0-6 years) in India was 927 girls per 1000 boy in 2001 which drastically dropped to 914 girls per 1000 boys in year 2011. In India1, 750,000 girls are aborted every year. In some states, female foeticide is the major reason for this decline in the ratio of girls born in contract to boys infant. Medical science and technology made it possible to know about the gender of child in the womb of mother. For those who discriminate female infant it has made it very easy to get abort the female infants.
In India, dowry system is also somewhat linked to the female foeticide. People think that girl child is a burden on them as for her marriage huge amount of dowry is required otherwise she won't be getting married. Pressure on parents to provide dowry for their daughter is very popular in prosperous states where high standard of living and modern consumerism are more present.
In some states like Madhya Pradesh the number of girls per 1000 boys was 932 in year 2001 which has declined to 912 and it is still declining day by day. The case is even worse in area like Mahendergarh and Jhajjar district, where there are only 775 girls for every 1000 boys. If this continues then soon there will occur the situation of repercussion. As there would not be enough girls left to get married to all the boys.
There are many activities also going on in the society to support and create awareness amongst the people to increase the number of female infant by performance of rallies, campaigns, wall painting, street plays, television commercials, short video films, etc. Many NGOs are also working for upliftment and education of girls. Government has also launched many policies to support girl child birth and education. Various government schools for girls have also opened up where free education and food is being provided so that parents could get motivated to send their daughters to school. It is our responsibility as a whole to wake up the society and make them realise that girls are not burden on their parents.
People want good daughter-in-law but if there will be no daughters left then how daughter-in-law will come. They even don't want to educate their daughters but on contrary they want educated daughter-in-laws. Some people thinks that daughters are "paraya dhan"(else's property) and one day they would go away after marriage so it is waste to spend money in educating a girl whereas sons will become their support when they will become old. But, had it been truth then so many old age homes would have not opened. There are many sons who are well settled and have huge amount of property and wealth but then to their parents are living in old age homes. On the other hand there are so many daughters who work hard to support their parents and help them in their survival.
There is a famous saying, "educate a man, you educate a person, educate a women you educate a complete family". When a girl is educated she attains knowledge and gains power which helps her in self development. When she has a family it gives a positive thinking and influences that family in various manners. When her kids grow up she too makes them educated as mothers are the first teacher of their children, they play a very important role in moulding their children. So education of girls helps the society in all aspects which leads our country to develop gradually. Girl education is one of the most efficient and powerful tool which can makes as well as open up new opportunities to everyone in society.
When she was born,
They all had mourned;
They did not sent her to school
But taught her to cook
Because she needed it;
She worked hard at home,
But no one cared
'God' had made her a woman,
She was born a sinner
She was unwanted
A burden, but they kept her all along
There was a house to look after,
After all;
She was keeper of the house
But the house was not her keeper
She was to go away one day
And so she died;
They sent her away
Away forever
She did what she did in her own home
Only for different people and a new home
She did it all
She did it everywhere
But at the end of the day
She belonged nowhere.
This beautiful poem, explains the condition of a female in our society. It tells us about how girls are being ill treated as burden on society. After all her efforts and sacrifices, she is never valued by anyone. For society education of girls does not matter, they only want them to learning cooking and other household works.
It has been reported that 50 percent of girls in India fails to enrol in school and those who do, are likely to drop out by the age of 12 or 13. It is right of every girl to take birth and get proper education. Educating a girl helps her in realising her hidden potential, takes their stand in society, gives her freedom to think, act, question and judge world smartly and independently. Education helps them in building their personality, self confidence and self esteem. We can see the examples of various females like kalpana Chawla, Sonia Gandhi, kiran Bedi, Sania Mirza, Lata Mangeshkar, etc, these all are successful ladies. They have earned respect, prestige and fame in society. It is their hard work and support of society which made them successful. Girls can achieve everything in life if they are given proper education and support.
Various studies have confined that illiterate women have higher level of maternal mortality, low earning potential and poor nutritional state. If there will be enhancement in the field of girl's education then it will bring growth and development in whole community. Now the time has come to think deeply on these problems and take some serious steps to eradicate these problems from society. Every parent must understand the importance of a girl child and if parents will start giving value and support to their daughters then everyone else will also support them. It is the duty of every citizen to create awareness amongst the people to save the girl child and to educate them.