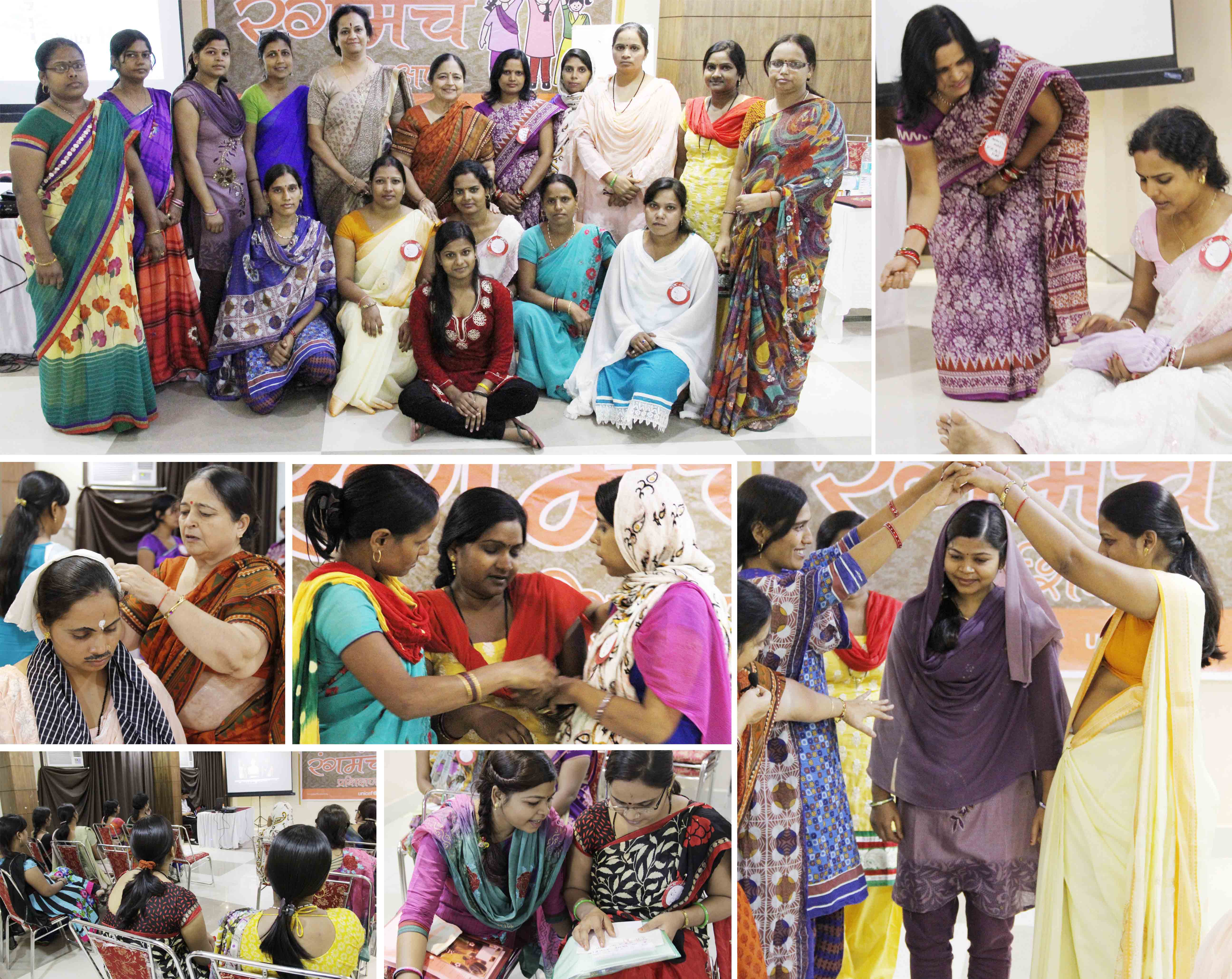 In an effort to empower the adolescent girls through active participation, Study Hall Educational Foundation in collaboration with UNICEF, organized a two-day drama training for the teachers of all the KGBVs in Mirzapur. The training program aimed at building the capacity of KGBV teachers to provide the girls with a platform to express themselves freely on the issues related to their lives.
The training was held in Varanasi on 27-28 September 2014 and was conducted by the theater group experts of SHEF. The teachers gained practical knowledge of various forms of drama and its application as tool to entertain, engage, empower and spread awareness. The training included detailed discussions on the process and technique of producing a drama presentation. Through examples, trainers explained concepts of script writing, character development, make-up and costumes. They learnt how to use inexpensive props to enhance the overall appeal of the story. Live demonstrations illustrated the importance of body language and speech modulation to evoke emotions. A discussion on the dismal situation of girls especially in rural parts of the country led to identification of many issues and the teachers were encouraged to express their views through drama. The teachers took part in group activities and scripted their own dramas. They enacted these impromptu creations and it was heartening to see how quickly they adopted the techniques shared during the training.
The teachers now feel equipped with a powerful tool which will enable the girls in their schools voice their concerns and in-turn will bring a change in the world around them.