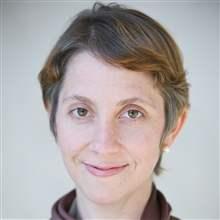 Rebecca Winthrop
Director and Senior Fellow, Center for Universal Education
BROOKINGS

India's Daughters Campaign 2015 raises the voices of those who are on the frontline of the learner's experience: teachers and students—And, engages civil society and girls' education leaders in the discussion on the importance of providing a safe space for girls and boys to learn.
Involving all actors in this discussion and building awareness of the detrimental effects of school-related gender-based violence is an important first step in identifying what a safe learning environment for girls in India means and what steps need to be taken to get there. Ensuring a safe space for girls has shown to have a positive influence on their school attendance, completion and on their overall learning outcomes—which benefit a society as a whole.