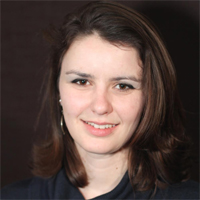 Ms. Sydney Howe
Cross-Cultural Communication Educator
I stand in solidarity with India's Daughters from Munich, Germany.
I led students at Study Hall Educational Foundation (SHEF) (Vidyasthali School and Prerna Girls School) as they made short films about girls' rights to education and safety. Those films, along with others made by the students are available on the internet, and have been seen by audiences around the world. However, the largest audiences of these short films are not in India or in the US: often, much of the view count comes from Saudi Arabia, where the films, even though they were uploaded years ago, continue to be viewed via YouTube.
India's Daughters will travel even further. The world is watching you, and supporting your quest for equal rights. Your voices are heard through your art, not only in places that already support basic human rights for women, but in places where many women do not yet realize that they have rights at all. You are creating real change in India, and inspiring people in other places where women are fighting for their right to education, healthcare, and safety.
At co-educational Vidyasthali, the students voted unanimously to dedicate their film to a female classmate who had been pulled out of school and married off in the middle of the previous year. The group that wrote that film was composed of both boys and girls. These young men vehemently support equal rights for women too. They can see clearly how much better their own lives would be if women had equal human rights. In the film, the students made it abundantly clear what they think the first course of action should be to right these wrongs: allow India's girls to attend school and graduate. With India's Daughters, the voices of the remarkable young women and men of SHEF will be heard nationally.
Changing Girls' Lives
Click here to learn more about Ms.Howe's perspective on patriarchy in India or copy the link below
https://adventureswithsydney.wordpress.com/2012/04/06/princess-locked-in-a-tower/