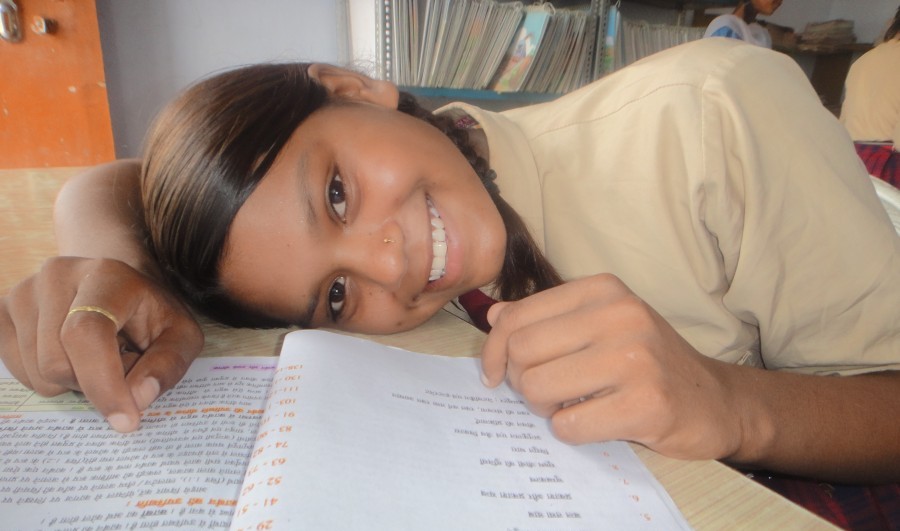 Subhasini is a student in KGBV Malihabad in Ghola village. She is 15 years old and has 3 sisters and one brother. Her parents work as laborers and earn no more than $72 per month. Two of her sisters are illiterate and got married at the age of 13 and her father is an alcoholic.
Last year when Subhasini visited her home during the winter vacation, she was shocked by the news that her parents have identified a groom for her. The bad experiences of her elder sisters' early marriages were fresh in her mind and she pleaded with her parents not to get her married and let her continue with her studies.
Inspired and motivated by DSH's "Girl Empowerment Program", the teachers decided to intervene and save the child from an illegal marriage. Teachers sensitized her parents about the evils of Child Marriage and informed that it's a criminal offence. Counseling sessions continued till the parents were convinced and they promised to get Subhasini married only after the legal age.
Today, Subhasini is a sensitive and empowered child happily continuing her education and moving towards a better, brighter future.