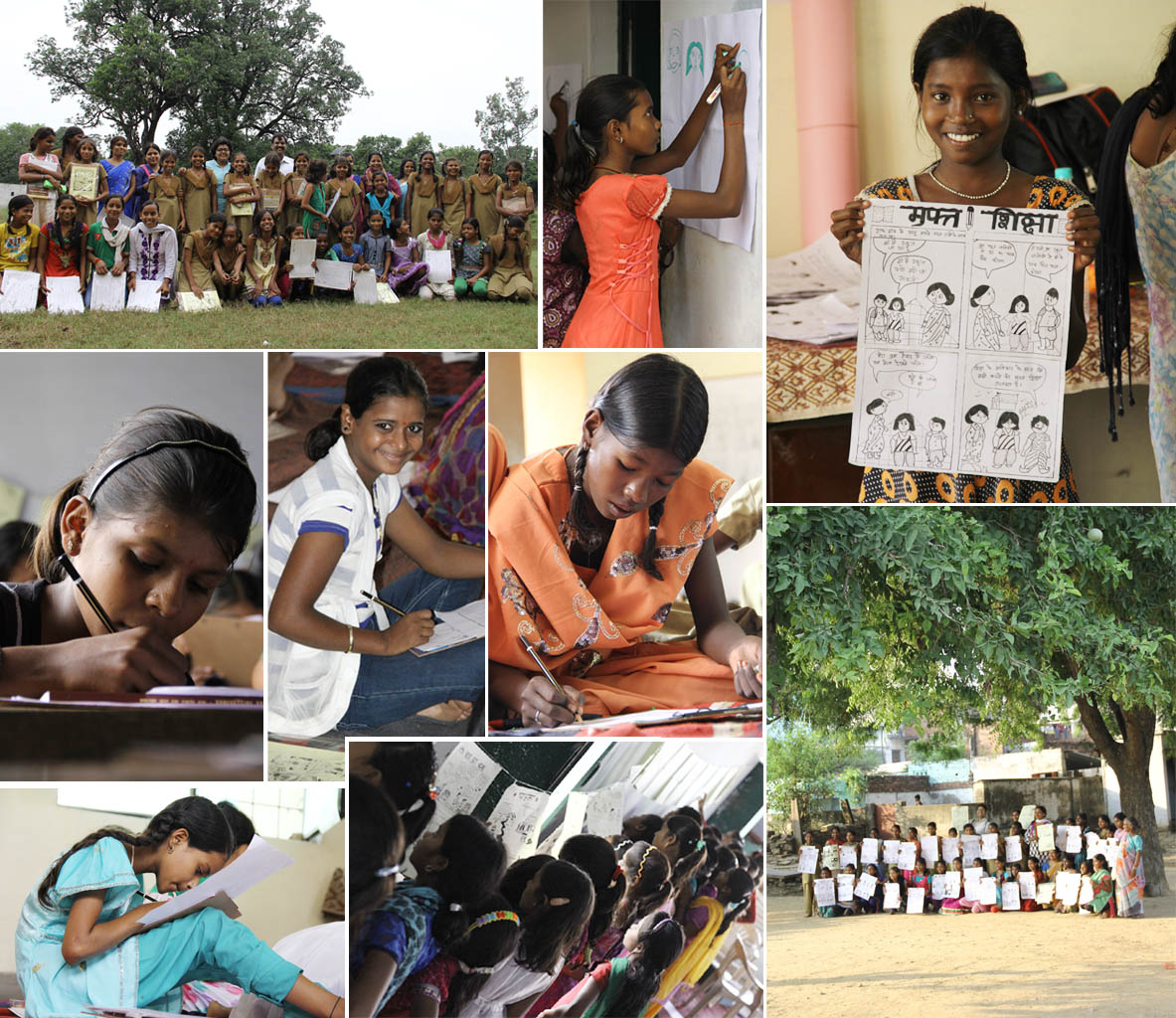 150 students from Kasturba Gandhi Balika Vidalaya, Mirzapur are now part of a grassroots comic art campaign. SHEF organized workshops for the girls in KGBVs that enabled them in expressing themselves on the issues related to their lives in the form of illustrations. As part of the workshop, all the students developed a four-frame comic strip. These Comics were based on issues such as Domestic Violence, Right to Education, Alcoholism, Child Marriage, Gender based Discrimination and safety of adolescent girls.
Trained girls will now go back to their schools and continue to work with their peers in groups. These groups will meet periodically to discuss the issues related to their academic and personal lives and voice their concerns using the medium of comic art.
The work of students will be showcased in a series of exhibitions scheduled next month in Mirzapur and also at a grand event in Lucknow.