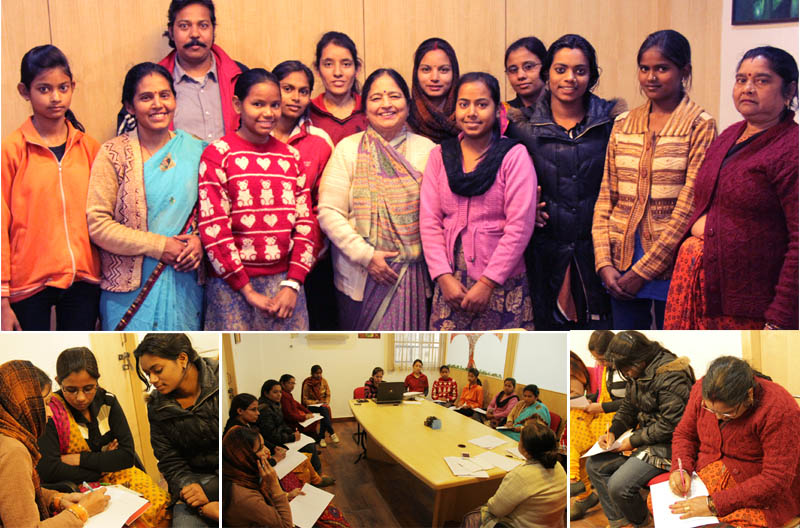 DSH has been running informal tuition centers for children in slums and in rural areas, who have never been to a school and have no support from the family. These tuition centers are being run by girls, who are current or ex students of Prerna and some ladies who have taken up the challenge voluntarily.
A day long training was organized for the ITC teachers on February 14, 2014. They shared their experiences and had a discussion on what would they consider as minimum literacy. They also planned the first three months' curriculum.
The trainer gave them tips for accelerating the children's progress in reading Hindi. Phonetics was taught with the help of a video. Many games were suggested to make Maths more interesting. A feedback form was filled by the participants. Poetry and story books were given to all the teachers. Henceforth, meetings and follow up visits will take place regularly.